Mindfulness Practice for the Twenty-First Century
Welcome to Deep River Sangha,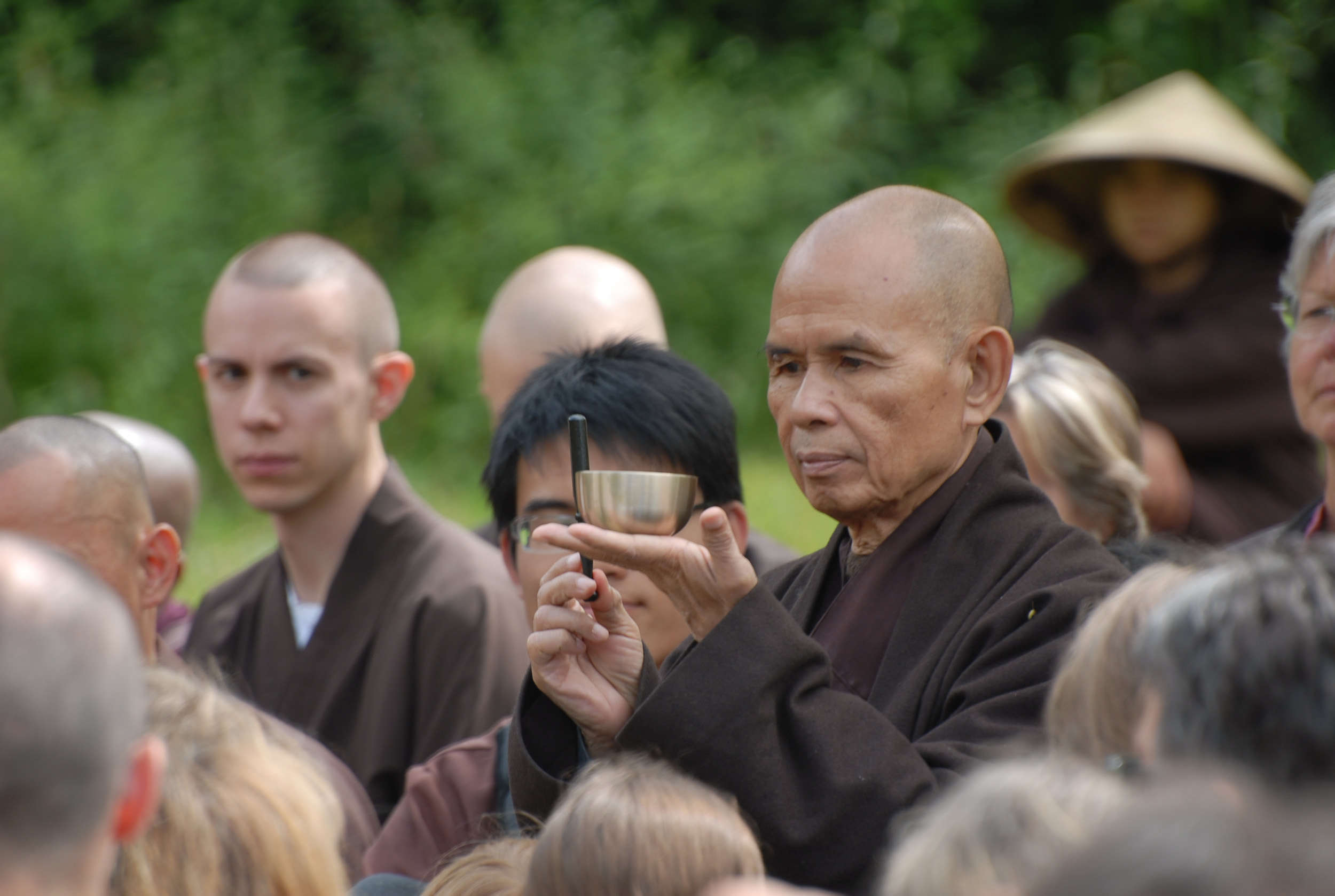 a Community of Mindful Living located in the Piedmont Triad of North Carolina practicing the art of mindful living in the tradition of Vietnamese Buddhist monk Thich Nhat Hanh.
Mindfulness - the Art of Waking Up and Keeping Our Appointment with Life
Mindfulness practice helps us to be more fully engaged in life by being more aware of what is happening within and around us. Life is only available to us in the present moment, but too often we are not available to life because we are lost in thoughts or feelings about the past or planning for the future, or are going through our lives on "automatic pilot," letting our habitual patterns determine what we think, say, and do. By not paying attention to the needs of the moment, we can make mistakes that that bring suffering to ourselves and others, and we can miss out on precious opportunities for bringing joy and happiness to ourselves and others.
We Can All Learn to Live More Mindfully
Mindfulness practice helps us to be more fully awake and aware of what we are doing so that we don't end up missing our appointment with life. With regular practice, we learn to think, speak and act in ways that nourish beneficial qualities of mind such as patience, kindness, compassion, and understanding. In this way, we nurture and develop the awakened nature that exists in each of us.
We Benefit from Practicing in a Community
A "sangha" is a community of practitioners. When we practice together, each of us contributes to and is supported by the community's collective energy of mindfulness. Deep River Sangha has been meeting weekly since 1999. We come together on Sunday afternoons from 4:00 p.m. to 5:30 p.m. at the Unitarian-Universalist Church of Greensboro, 5603 Hilltop Road, Jamestown, North Carolina. We also meet on Wednesday evenings from 7:00 p.m. to 8:30 p.m. at the New Garden Friends Meeting, 801 New Garden Road at Friendly Avenue, Greensboro, North Carolina.
Our sangha's lead facilitators are Susan Poulos and Bill Patterson, members of the Order of Interbeing, an order of ordained lay mindfulness practitioners in the tradition of Thich Nhat Hanh. Other experienced practitioners also assist with facilitating practice.
All Are Welcome
Our practice is harmonious with all spiritual paths and visitors are always welcome, regardless of level of meditation experience. First time visitors should plan to arrive ten to fifteen minutes early. Please wear comfortable clothing, and feel free to bring a cushion if you like, although chairs and some cushions are available for visitors. Before your first visit, please read this "Introduction for Visitors" and check our online calendar for schedule changes!
We have a Yahoo Group and are on Facebook. Both groups are open to practicing members of our sangha.
We also have a sangha library with many books on the subject of mindfulness and meditation practice. To check a book out at our next Sunday practice, send an email to bill@deepriversangha.org. If you would like to contribute additional books to our library, please visit our Amazon.com Wish List: